Disgruntled Ex-Boyfriend Storm Wedding Venue To Disrupt Wedding Organized With His Money
A man has allegedly stormed the traditional wedding ceremony of his ex-girlfriend and disrupted the occasion.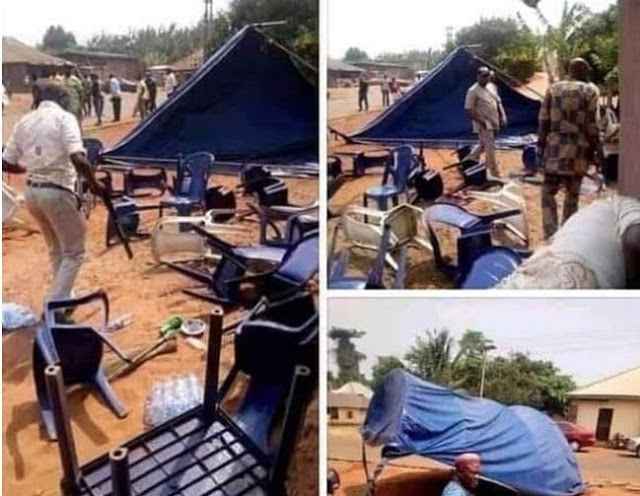 According to him, the lady (his ex) borrowed N450,000 from him to start a business but instead used her friend's shop as her's and diverted the money to sponsor her wedding with her new man.
He said after the N450k, he gave her another sum of N200,000 to support her business, and few weeks after she requested for a loan of N150,000 and promise to pay back after a month which she never did but decided to put an end to the relationship for no reason.
The angry boyfriend, said he will keep doing such until all she owes him is paid back.